Meet our distinguished educational leadership team at STS, a dynamic group of individuals who drive our vision for excellence in the education sector in Bangladesh. The team, comprised of accomplished local and international professionals, embodies our dedication to delivering world-class services and propelling our nation's progress in the education sector.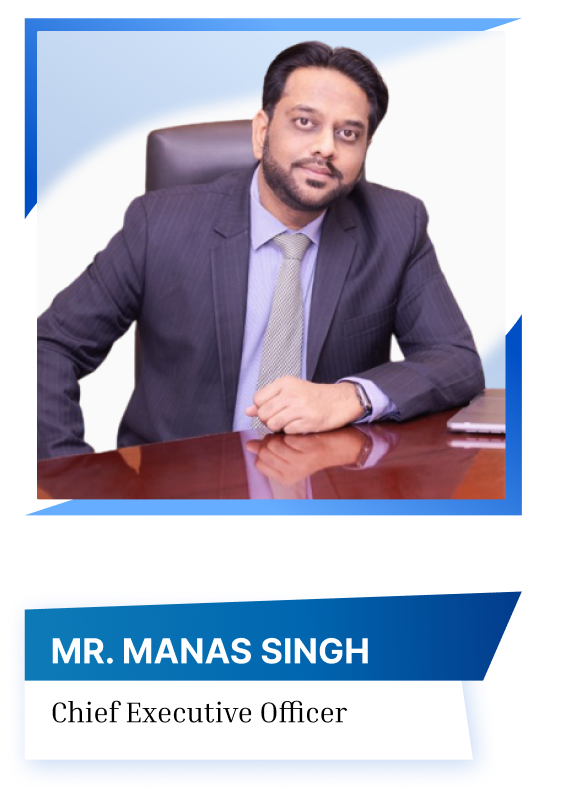 Mr. Manas Singh serves as the CEO of STS Group's educational initiatives in Bangladesh, overseeing the management of prestigious K-12 schools such as ISD, DPS STS, Glenrich, and UCB in the higher education sector. Prior to his role with STS Group in Bangladesh, he held leadership positions in some of India's top educational enterprises, including Radcliffe, Ampersand, and PeopleCombine Group, where he served as CEO and CMO.
With over 20 years of extensive experience, Mr. Manas has a strong background in business leadership and cultivating customer relationships in both the technology and education industries. He has also gained valuable experience at Dell Technologies, one of the world's largest technology companies, where he worked in various capacities such as GTM strategy, sales, branding, pricing, and customer analytics, contributing to the growth of multi-million-dollar business in the UK/Ireland SME market for Dell. In the realm of education, Mr. Manas has diverse experience that spans the coaching industry, K-12 schools, and higher education, where he has played a key role in developing educational products and fostering relationships with stakeholders.
Having graduated from an Air Force School, Mr. Manas pursued his Electronics & Communication Engineering degree in Bangalore. He furthered his education by earning an MBA degree in Marketing and IT from Xavier Institute of Management in India.
Mr. Manas strongly believes in the importance of building strong teams and leveraging robust data analytics to guide these teams toward achieving common business objectives. In his personal life, he is an avid reader with interests in sports, politics, and social welfare. He is also a dedicated animal lover who advocates for animal rights.