At STS Group, we are dedicated to enriching the quality of education and healthcare in Bangladesh, and our three distinct wings are a testament to our unwavering commitment to excellence.
We are dedicated to delivering outstanding educational services designed for students ranging from the Early Years to K-12 levels. With a strong emphasis on holistic child development and academic excellence, we offer comprehensive educational programs through our three distinguished institutes. These institutions encompass a wide range of educational offerings, such as the prestigious International School Dhaka (ISD), which offers the complete IB curriculum, DPS STS School Dhaka, renowned for its academic achievements, and Glenrich International School (GIS), which places a strong emphasis on whole child development.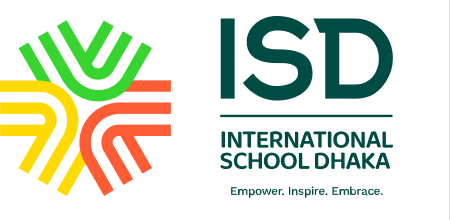 International School Dhaka is a prestigious IB World School in the heart of Bangladesh. Established in 1999, it was the first Dhaka school to offer the world-renowned International Baccalaureate (IB) curricula to all its students, from 2-18. Home to 32 nationalities, International School of Dhaka (ISD) students learn from experienced educators in world-class facilities and go on to attend leading universities in the US and around the world. ISD works in partnership with Carnegie Mellon University, Barcelona Soccer School, and the Rohit Sharma Cricket Academy, to deliver cutting-edge programmes that "See Tomorrow Today".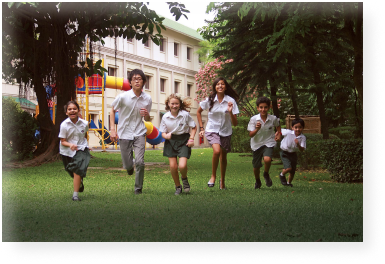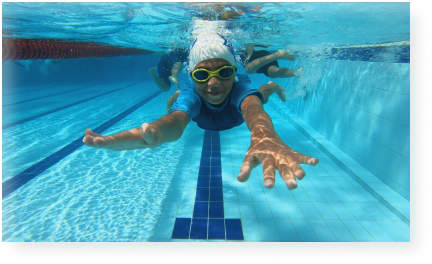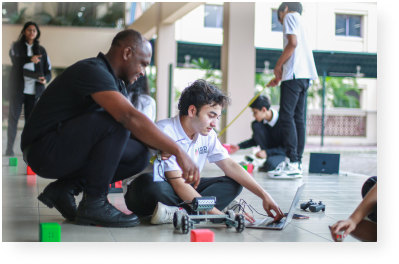 DPS STS SCHOOL, DHAKA, a collaborative venture of STS Group, and Delhi Public School Society (DPSS). The School has classes from Play Group to Grade 12 and students are prepared for Cambridge IGCSE (Gr-10) and for the A-level (Gr- 11 and 12). The school has two campuses, Junior section (PG – Grade 4) # Sector 6, Uttara, Dhaka and Senior Section (Grade 5- Grade 12) at Sector 15, Uttara, Dhaka. The school is equipped with modern facilities like smart class rooms, auditorium, cafeteria, swimming pool including indoor and outdoor play field.

DPS STS School, Dhaka aims at a vigorous pursuit of excellence in academic, co-curricular activities, games, sports and character-building by providing an all-round, meaningful and liberal education. Our objective is to create Global Citizens with the spirit of intellectualism and humanity instilled in them.

DPS STS students have not only excelled in educational field with outstanding IGCSE and GCE A- level results but have also taken education beyond the realm of the classroom by participating in different national and international events for co-curricular activities and superbly topped with astounding performances.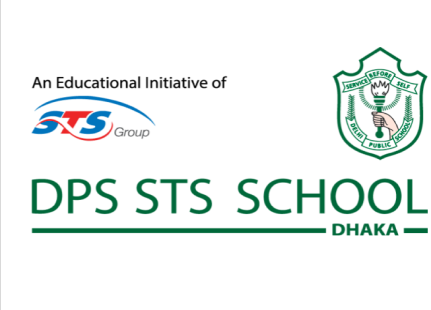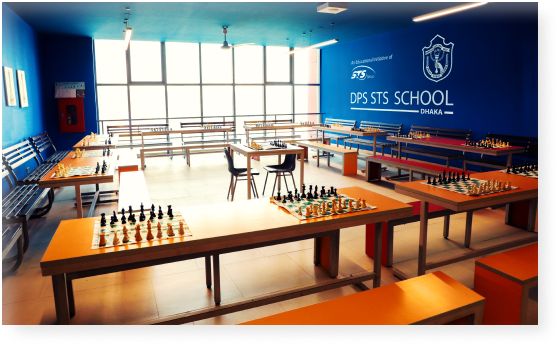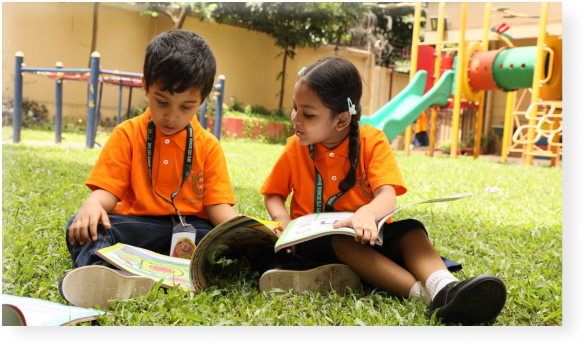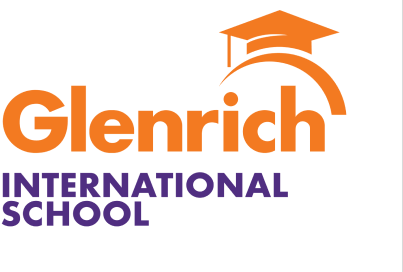 Glenrich International School aims to help young children prepare themselves for a productive life in an increasingly competitive world. The enriched curriculum facilitates students to build strong characters and instil the abiding virtues of morals and integrity, which will enable them to make a significant contribution to society.
Glenrich International School promises to be the School of Life committed to offering 21st Century Education to its students in a caring and nurturing environment. It is committed to fulfilling its objective of helping every student realize his/her potential by creating an environment that nurtures the pursuit of excellence by its students. To ensure a global standard of education, the school shall offer the Cambridge International Curriculum from Kindergarten to Grade 12. The institution shall also be a partner school of British Council, Dhaka. Besides ensuring academic excellence, the school shall be a launchpad for budding artists, sportspersons and orators!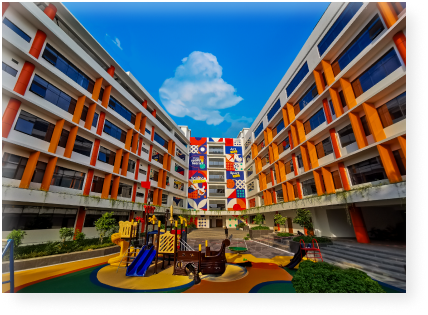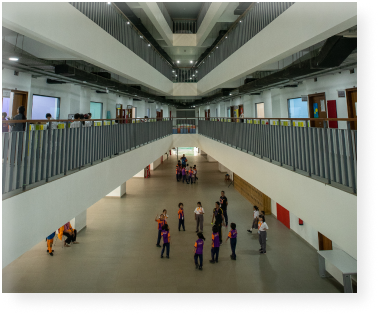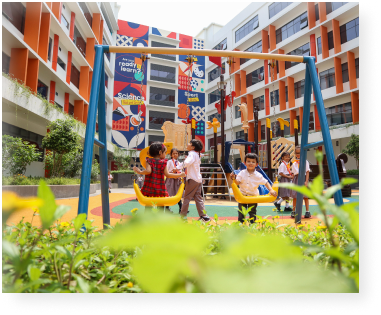 Universal College Bangladesh (UCB) is dedicated to providing exceptional higher education services. With a strong focus on academic excellence and global recognition, UCB offers a range of degree programs in collaboration with prestigious institutions.
Universal College Bangladesh (UCB) is dedicated to providing exceptional higher education services. With a strong focus on academic excellence and global recognition, UCB offers a range of degree programs in collaboration with prestigious institutions across the world.
In 2021, UCB introduced Monash pathway programs in Bangladesh. This groundbreaking initiative allows students to start their Monash University degree journey right here in Bangladesh. Monash University ranked #44 in the prestigious Times Higher Education ranking, is renowned for its academic excellence and research contributions. Additionally, Monash pathway qualifications are accepted by multiple universities in Canada, the United States, Australia, the UK, and other nations, facilitating entry into bachelor's degree programs. Monash programs offered at Universal College Bangladesh are:
>Monash University Foundation Year
>Monash University Degree Pathway Programs in
>>Business
>>Information Technology
>>Engineering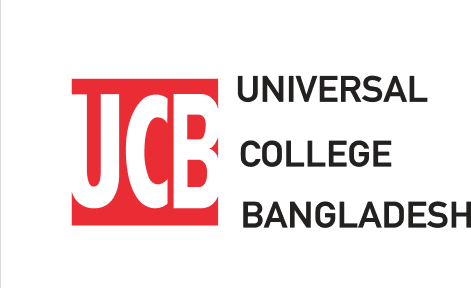 At UCB, we are proud to offer degree programs with 100% curriculum and testing from the renowned London School of Economics (LSE). This collaboration ensures that our students receive a world class education that aligns with the rigorous standards set by LSE. Currently, we offer the following courses:
BSc Business and Management
BSc Finance
BSc Accounting and Finance
BSc Economics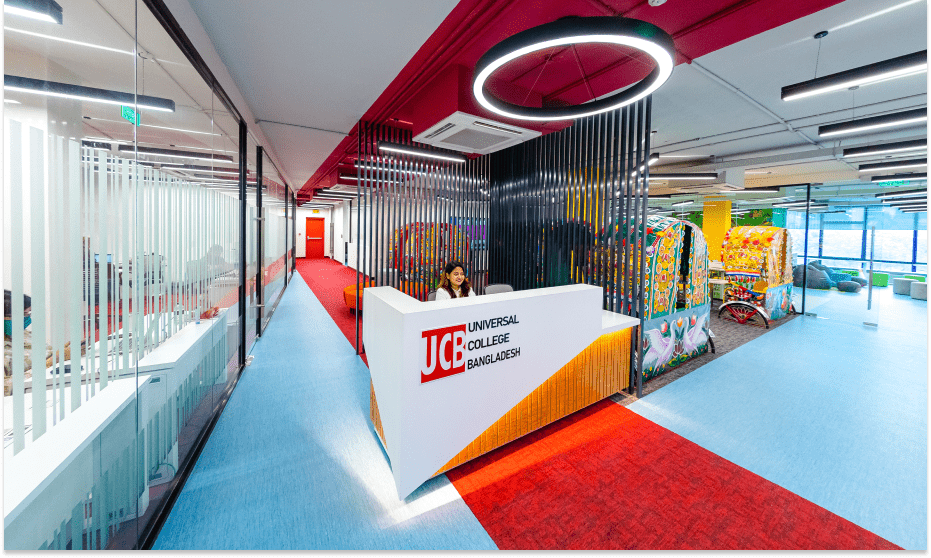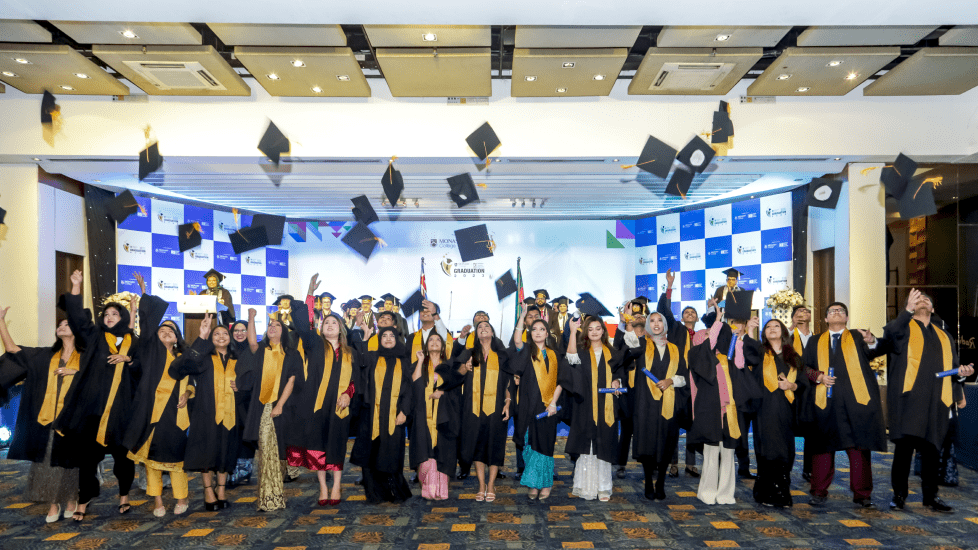 Having established a strong foundation rooted in trust, compassion, and expertise, we have consistently strived to deliver outstanding healthcare services through our initiatives at Evercare Hospital Dhaka and Chattogram. With our team of highly skilled professionals, cutting-edge technology, and a patient-centered approach, we are continually elevating the standards of healthcare in Bangladesh.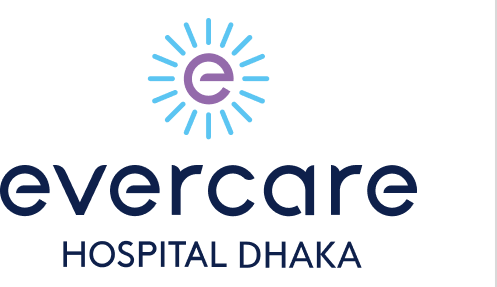 Evercare Hospital Dhaka is a 425-bed multidisciplinary super specialty tertiary care hospital which is the first hospital in Bangladesh to have got JCI Accredited. The Joint Commission International (JCI) is a U.S. based accreditation body dedicated to improving healthcare quality and safety around the world. This hospital has the latest in diagnostic equipment and technology, staffed with a team of world–class physicians, trained nurses and technicians in most disciplines of medical science.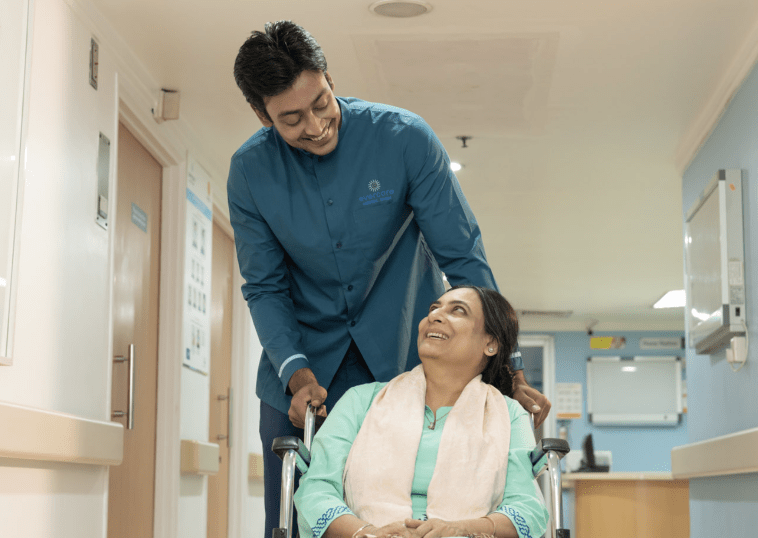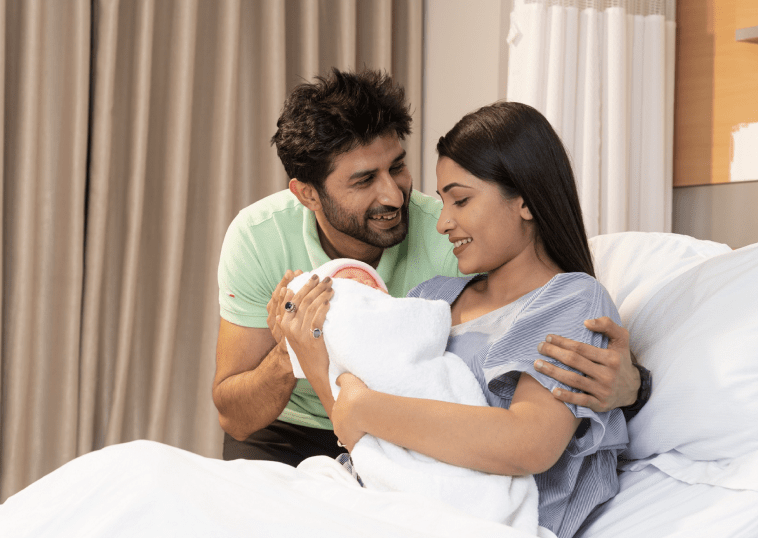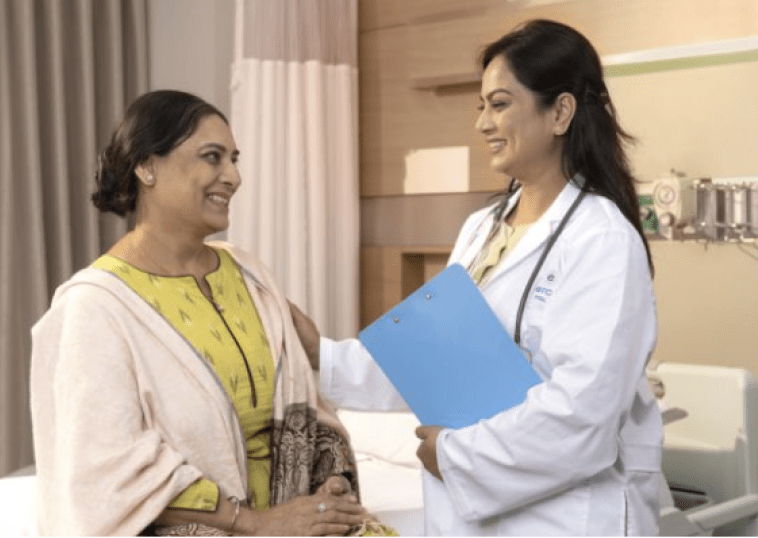 Evercare Hospital Chattogram is the first-ever 470-bed multi-disciplinary super-specialty, tertiary care hospital in Chattogram. It features 24/7 Emergency Department, state of the art ICUs and 27 specialties and subspecialties filling capacity gaps in the region. The hospital spans 492,000 sq ft and Equipped with the latest technology and more than 500 best in class medical professionals, the Evercare Hospital Chattogram will provide quality, accessible healthcare to improve patient outcomes for communities in, and around, Chattogram.